Here's something you don't see on a daily basis, but of late seems to be happening much more frequently.
According to Click Orlando, a man on vacation in South Florida caught a gator with a gator over the weekend in the home he rented in Southwest Miami-Dade.
FREE Trump 2020 Hat While Supplies Last –[Claim Yours] 
David Jacobs of Georgia was in town for a wedding and first noticed the alligator in the lake behind the home. He said at the time the gator was taking a keen interest in the family's small dog.
But the big surprise came Sunday when the family came home to find gator in the pool, sitting on top of an alligator raft. [Read More]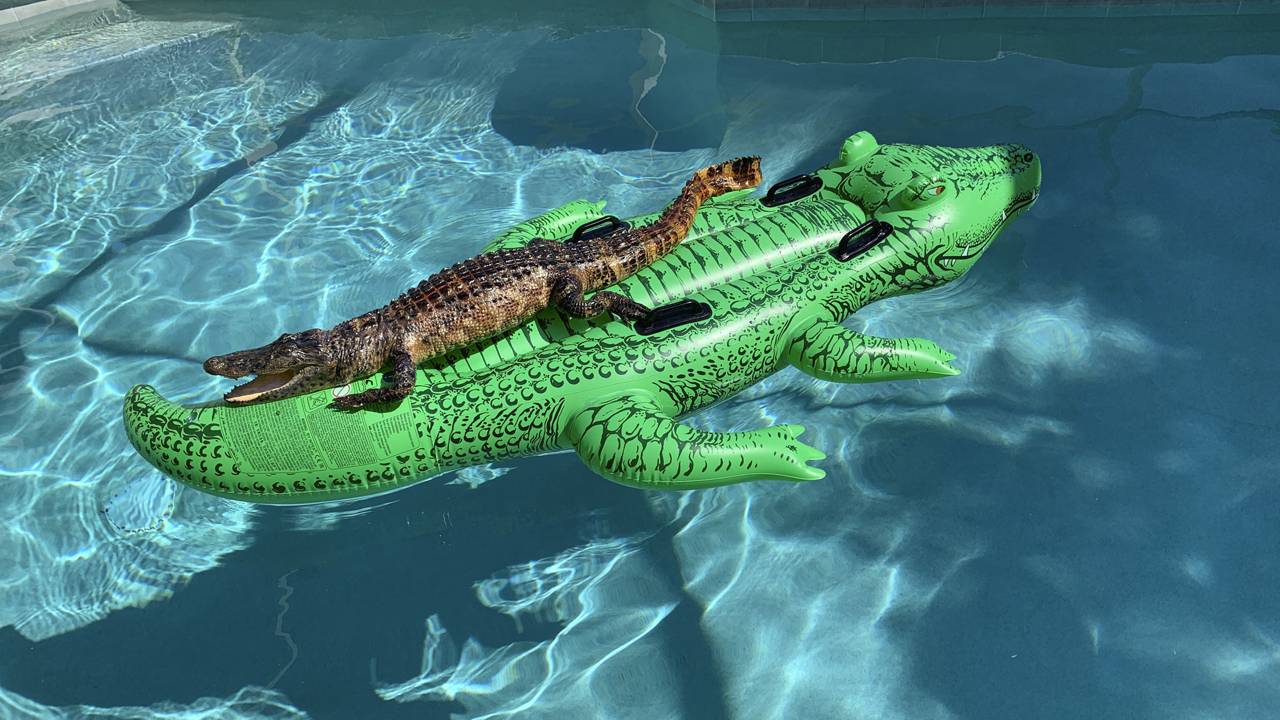 FREE Trump 2020 Hat While Supplies Last –[Claim Yours] 
This happening following another story out of Charlotte showing a very large alligator that got stuck under a house.
According to the Charlotte Observer, alligators found in yards and on porches have become increasingly common in the Carolinas, but one North Carolina family needed specialized help May 15 when an alligator was found "stuck" under their home.
Kathy Brown posted a video of the removal effort, showing officers on their bellies under her daughter's porch in Bolton, trying to pull the "mad and hissing" alligator out. The community is about 125 miles southeast of Raleigh.

At one point, it got "hung up on something," Brown says in her video. "Is that an eyeball I see? That's an eye," she asks in the video, as animal control officers tugged at ropes.